Augmented Reality Mural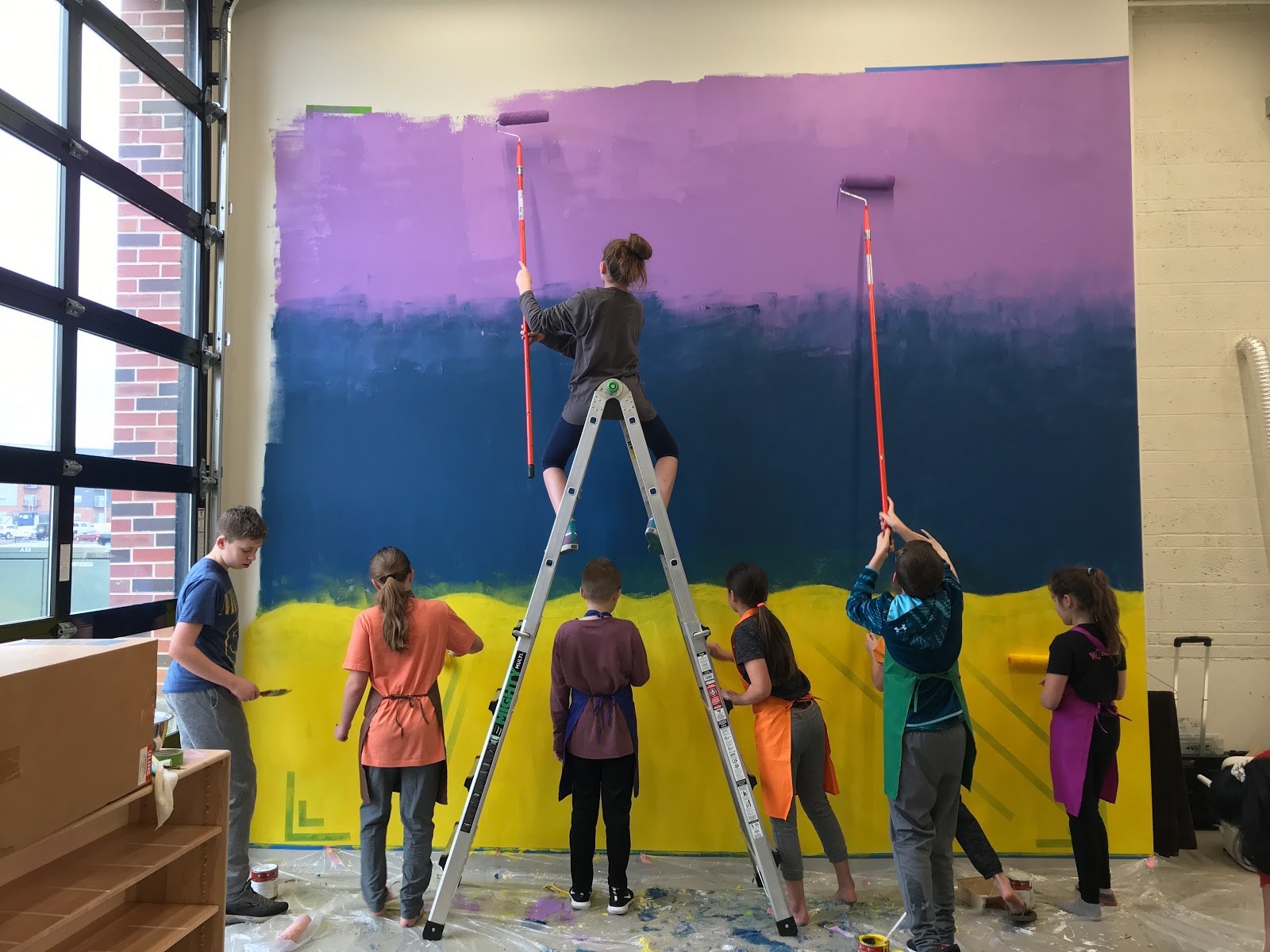 Ideas come alive when they get a physical space to manifest. The goal of this Quest was to introduce art as a means of storytelling, and explore new mediums of expression that art is taking in the 21st century. In this session, learners experienced the power of imagination, creativity through collaboration and iteration, and the use of technology to tell stories. Learners took on a large scale project that required a high level of coordination, planning and teamwork.
Call to Adventure
Learners began the session by exploring how existing community murals tell the story of a place and its people. They participated on a mural crawl by visiting over a dozen different murals from the Horizontes project and Douglas Design District in Wichita. Then, the studios were presented with a challenge: to create their very own mural by collaborating as an art studio. Wonder Two had an 8' x 4' portable surface, and Wonder Three had a massive 12' x 14' wall as their canvas. The theme was to capture the emotions, sights and sounds of everyday life at Wonder, and layer in each learner's hero's journey into the mural. The challenge came with a technological twist at the end.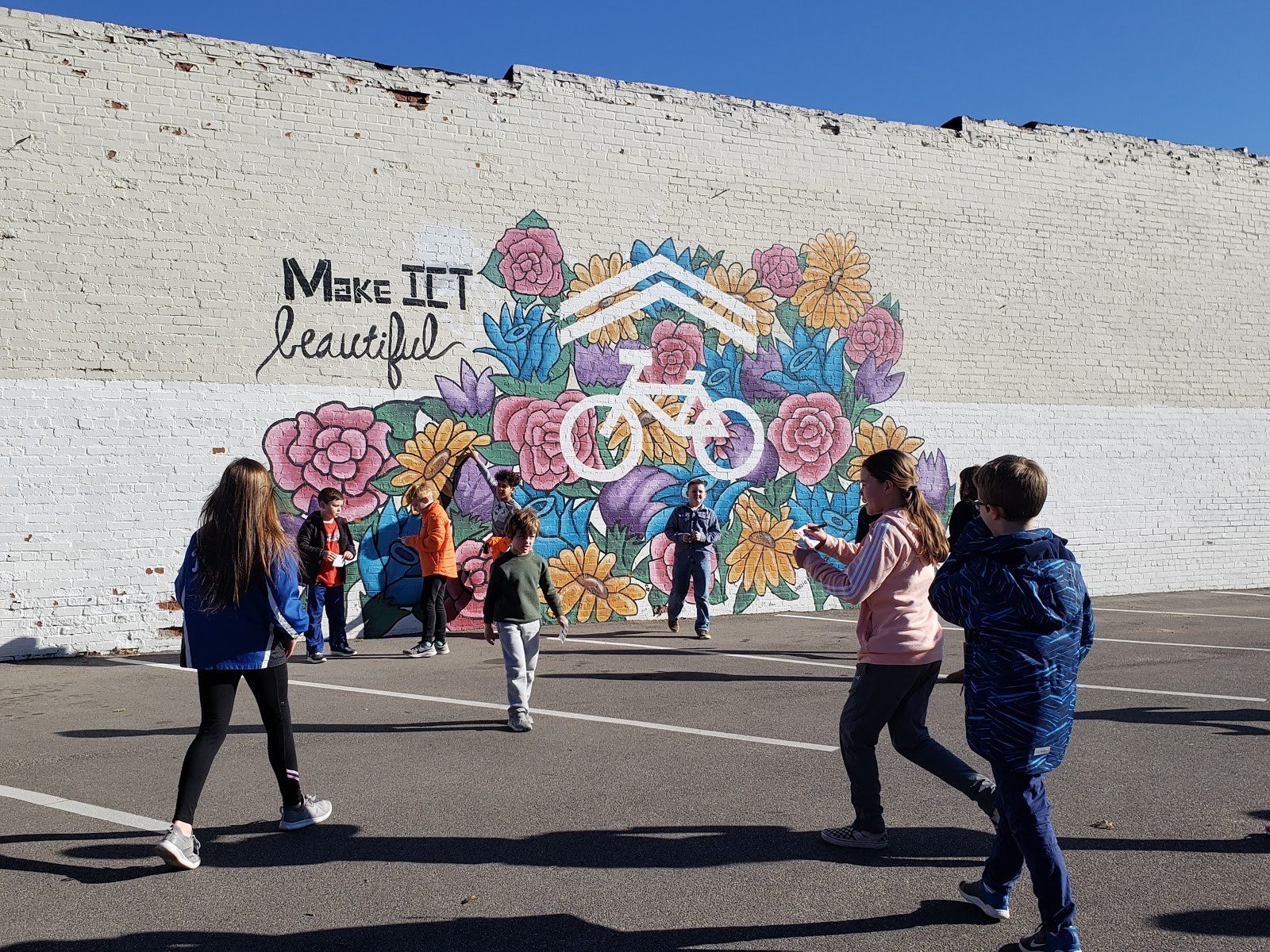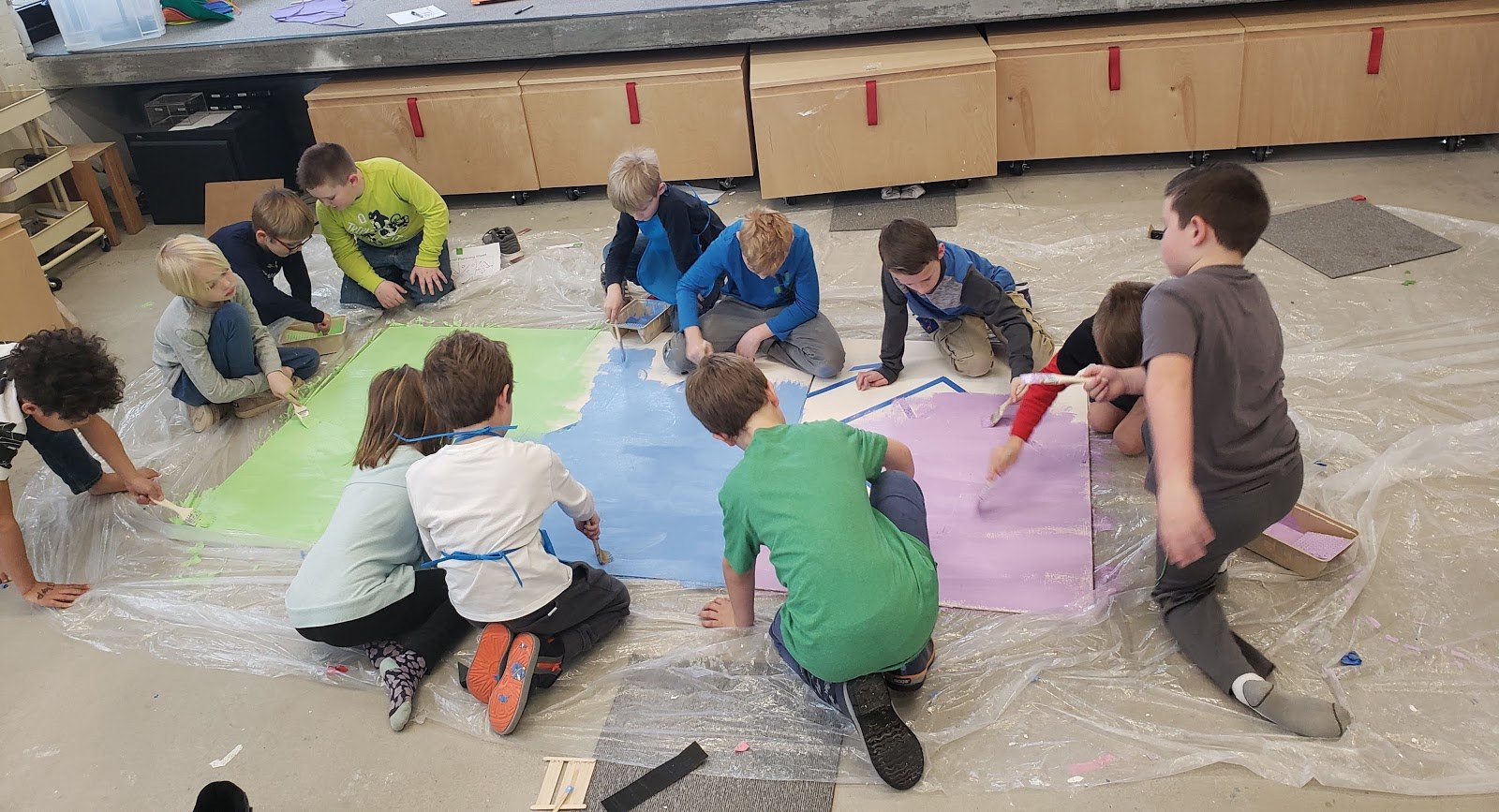 This was one of the most challenging aspects of the project. A team of 12 learners had to collaborate and agree on a coherent set of colors, designs, placement, and allocate time and workload. In the learners' own words, the two quotes here, taken from daily documentation, capture the highs and lows of working towards a common goal with a deadline.

"It seems like more people keep arguing. I think we can try to understand each other more, and think calmly."

"I think that we have grown as a team this week. I think that we can up our teamwork by listening more and being more respectful."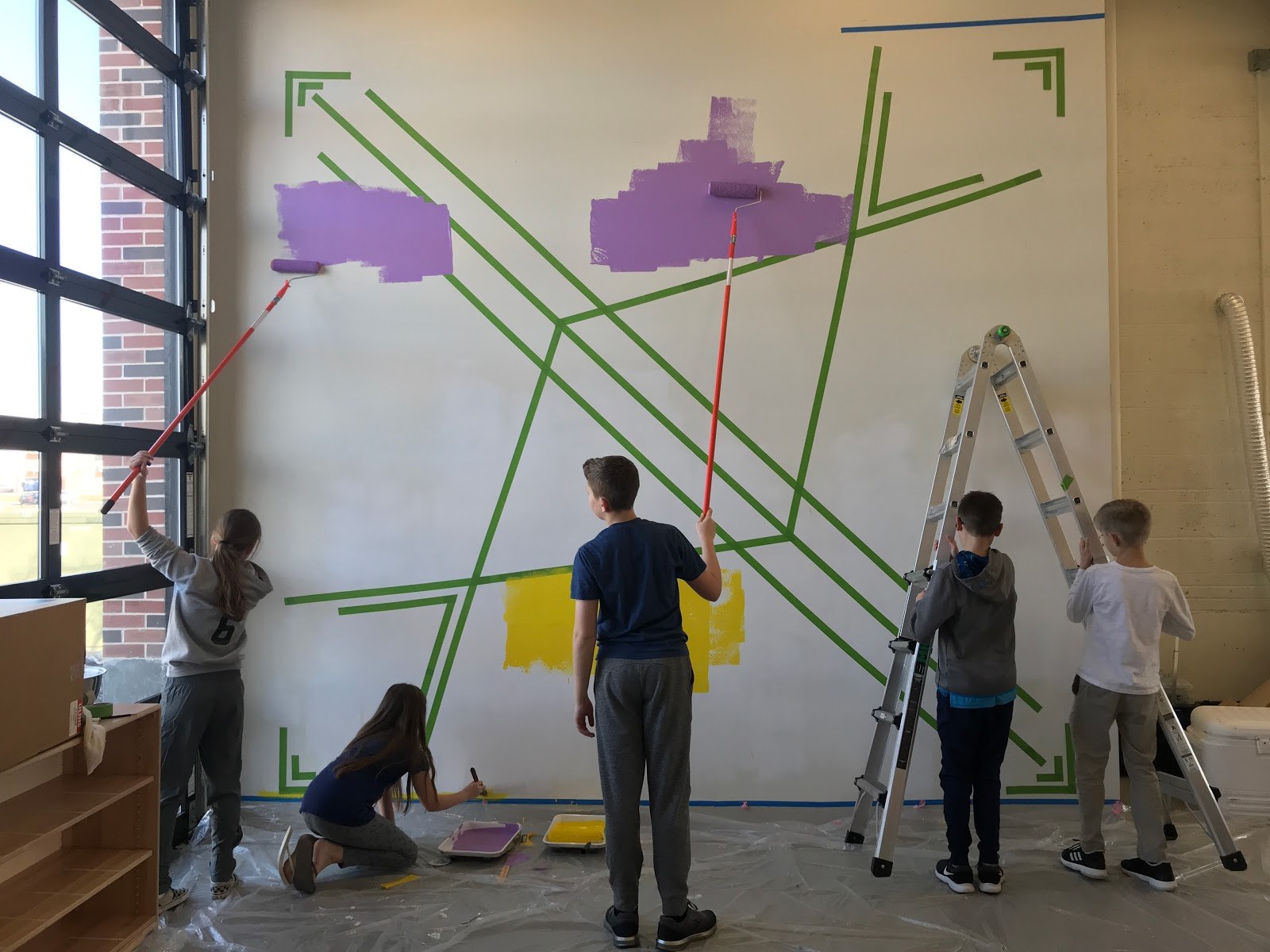 Hero's Journey Story:
Each learner looked to their past or future and explored symbolism to represent their hero's journey. The elements came from a memory in the learners' past that they felt were powerful, things of interest, and their aspirations for the future. Learners designed, stenciled, and painted the images on the mural.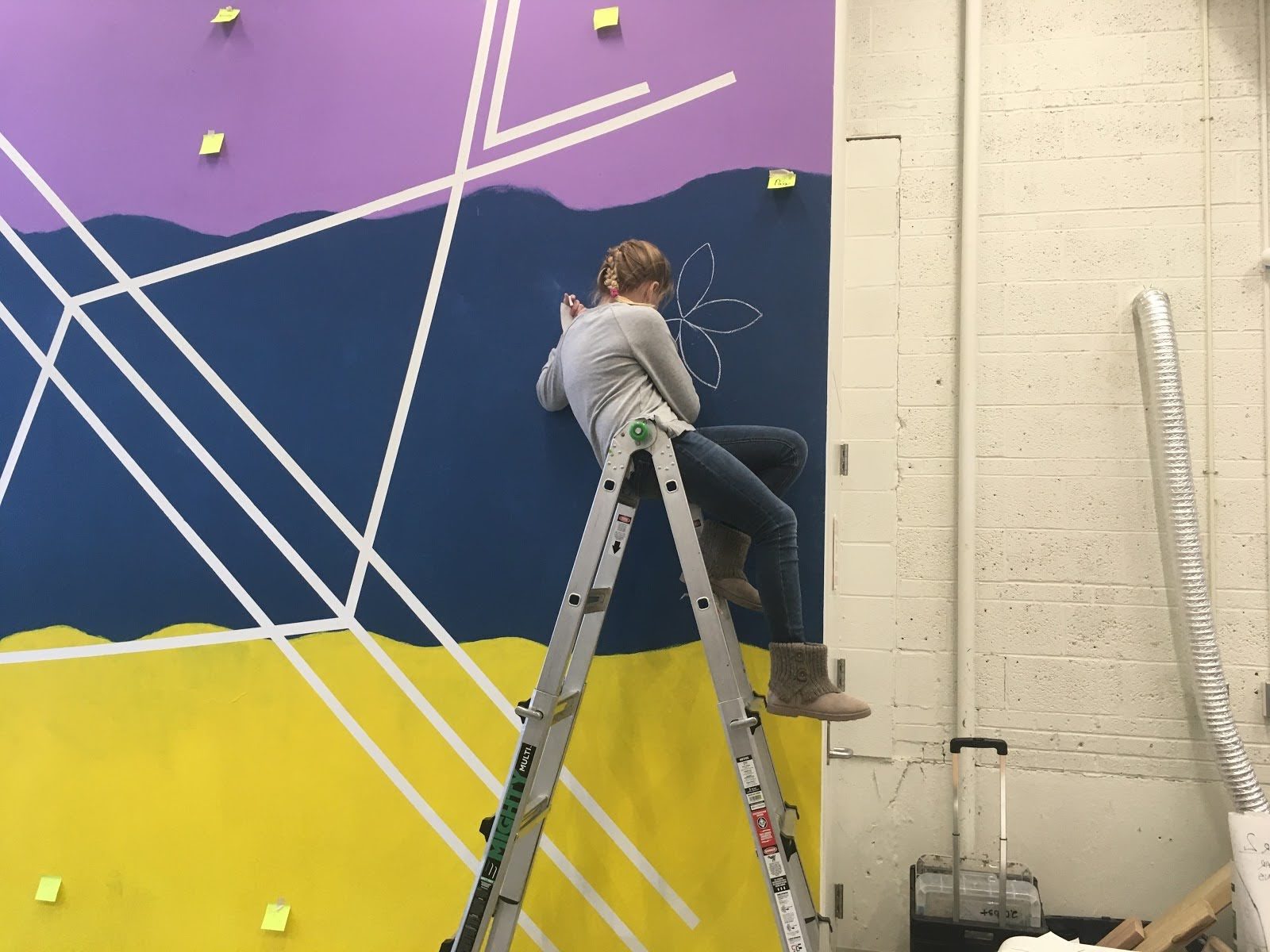 Augmented reality layer:
The final twist was to animate the artwork using Augmented Reality. The animations represented how they wanted their stories to evolve as they explored how art is evolving with technology.
Throughout the session, learners engaged in powerful launches focused on deep questions like, is art subjective or objective? Is art and creativity a skill, a way of thinking, or a way of seeing? Can an AI create art? Does art always have a purpose, and who determines it?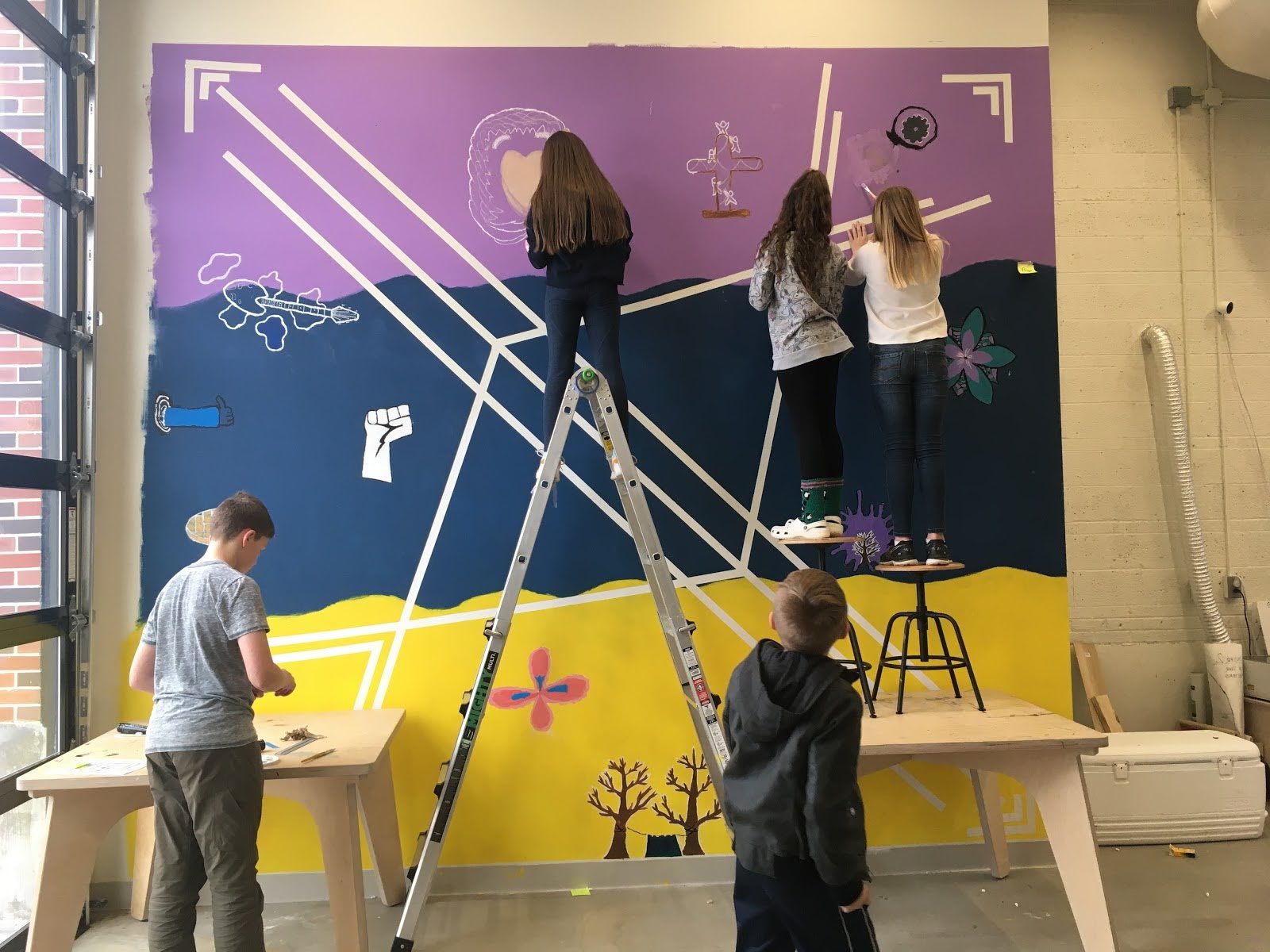 The Final Showdown
The exhibition was the grand opening and unveiling of both murals. Families crowded in front of the walls with their cell phones to observe the augmented reality animations come to life. Each learner also wrote individual Artist's Statements and printed postcards with their work to give away to the audience. One learner from the Wonder Three studio (voted excellent by peers) gave a passionate speech describing the process, struggles and lessons learned, and a panel of artists addressed difficult questions from the audience about teamwork, coordination, pivoting, technical issues and problem solving.
Follow the steps below to watch the AR animation:
Download the app "Artivive" on any Android or iOS device.
Point at the artwork on the screen for a few seconds to see animation.